BVNA launches hybrid congress 2021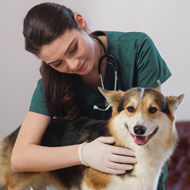 Association is looking forward to welcoming veterinary nurses in-person and online.

Following Government announcements on the easing of all lockdown restrictions, the BVNA has revealed that its 2021 Congress will be going ahead as a hybrid event for the first time.

Taking place 2-4 October at the Telford International Centre, Shropshire, the Association says that it is looking forward to welcoming veterinary nurses both in-person and online.

Building on the success of its online This is Us 2020 event, which attracted more than 1,000 attendees, BVNA Congress 2021 will be live-streamed over the three days - including the keynote speakers, some of the fringe events and even a pub quiz night.

The BVNA stresses that the health and safety of all delegates and attendees have been an integral part of the planning for the Congress, with COVID measures and the venue standards being in place.
Tickets have almost sold out for exhibition stands and organisers have already sold many day tickets. The event will see interactive and facilitated seminars, lectures and practical workshops.
Among the social events will include keep-fit and belly dancing sessions, plus speed networking to get to know new people and make new friends. Keynote speakers include Kate Humble, Ellie West and Megan Brashear and Professor Jane Hurst.

Delegates accessing the event from home can do so via the digital Congress Guide.
BVNA president Jo Oakden said: "We are really looking forward to getting back to a face to face event – it is long overdue. We need that opportunity to get together with our peers outside of day to day work and have a little fun whilst learning!
"BVNA has always appreciated and understood the 'family' feel of its congress, and we learnt a lot hosting an online event last year; understanding the fact that not everyone will be able to attend in person, we wanted to bridge that exclusivity of having to attend in person by creating this fantastic hybrid event."

She added: "Our learning streams are packed, and what's best is you don't have to choose between one or the other as they are all being recorded, so you can choose what you attend live and what you catch up on later. We'll hopefully see some of you at the amazing social events on Saturday and Sunday evening, where we will see our awards winners and get a chance to have some fun (and maybe a bit of dancing…)!"

BVNA CEO, Huw Jones, added: "We are delighted to launch our first hybrid Congress, building on the success of our previous events that brings the veterinary nursing community together and now reaching out to remote delegates nationally and internationally.

"We have a full and exciting programme that can be viewed in our Digital Congress Guide which combines learning, information and networking. The event proves an ideal opportunity to meet other veterinary nurses in a relaxed and friendly environment, and even have some fun."
For more information about BVNA Congress and to book tickets, visit https://the-bvna-shop.myshopwired.com/