Sheep farmers urged to take action on wormer resistance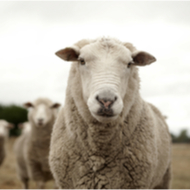 Experts advise using one of two newer wormer groups.
Industry experts have signed an open letter to sheep farmers encouraging them to take action on the increase in wormer resistance.

The experts state that despite the presence of anthelmintic resistance on 98 per cent of farms, 85 per cent of farmers still believe that the wormers they use are "working as well as they always have".

Among the signatories include Phil Stocker, chief executive of the National Sheep Association, Kevin Harrison, chair of the Sustainable Control of Parasites in Sheep group (SCOPS), Dr Dave Bartley, principal investigator in disease control at the Moredon Research Institute, and Amanda Carson, president of the Sheep Veterinary Society.

The group calls upon farmers to integrate two newer wormer groups (4-AD orange (Zolvix) and 5-SI purple (Startect)) into their worm control plans, as advised by SCOPS.

The letter states that the majority of sheep farmers do not monitor treatment efficacy or growth rates in their lambs, which would give them early warning of resistance developing.

It continues: "Because most farmers can't see the reduction in lamb performance, they are often reluctant to adopt new management practices that would make this invisible problem visible. Swapping a dose of an older grp 1 BZ, grp 2 LV or grp 3 ML wormer to a grp 4 AD or grp 5 SI in the latter part of the grazing season will give a visible improvement in performance in most cases as worms left by previous treatments are removed."

The letter goes on to advise that farmers should use one of the two newer groups at two points in their worm control plan. "Firstly, as part of their quarantine treatments for all incoming sheep, and secondly as a one-off treatment for lambs, in the latter part of the grazing season," it notes.

Farmers are also being encouraged to use Elanco's Sheep Wormer Checker to support the transition to a more sustainable programme of worm control.