Vets asked to opt-in to Scottish SPCA fostering programme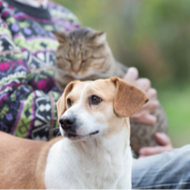 The Scottish SPCA is asking vets to agree to register fostered animals under its care.
The Scottish SPCA is encouraging veterinary practices to opt into its new fostering programme, by agreeing to register foster animals when approached by one of the foster carers.

The programme goes live in August 2021, and will help to rehabilitate animals under the Scottish SPCA's care until they are able to be properly re-homed. The programme will help the animals to receive care and attention in a stable and happy home environment, as some animals do not cope with a rescue and re-homing centre environment as well as others.

Specific information for veterinary practices on the new programme can be found here.