VetCT app offered to students and new graduates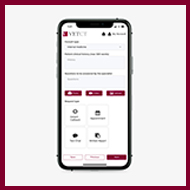 The app provides round the clock support for veterinary professionals
The VetCT app is being offered for free to students and new veterinary graduates for their first three months in practice. The app provides a service for vets to send case information to a global team of Diploma-holding specialists, who can provide advice and support via instant call-back, text chat, written report, or virtual appointment.

Time on the app is automatically logged as CPD with quarterly certificates being generated for users. Additional services include the ability to book bespoke CPD, significant event reviews, and live training sessions such as surgical procedures.

The app is downloadable for both iOS and Android systems.