Scottish government appoints vet as chief scientific advisor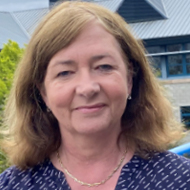 Professor Julie Fitzpatrick will remain the scientific director of Moredun Research Group

The Scottish government has appointed veterinary surgeon Professor Julie Fitzpatrick as its next chief scientific advisor (CSA).

The CSA provides advice in various policy areas, focusing on strategic and or cross-cutting issues. These are typically in areas not covered by the chief scientist (health) and the CSA for the environment, natural resources and agriculture.

Professor Fitzpatrick, who will take up the post on 14 June, will remain the scientific director of Moredun Research Group and CEO of The Moredon Group - a world-renowned research institute in Midlothian.

Welcoming Professor Fitzpatrick to the role, Shirley-Anne Somerville, cabinet secretary for education and skills, said: "The past year has highlighted just how important science is to the work of the Scottish Government, and I'm delighted to welcome Professor Fitzpatrick as our new Chief Scientific Adviser.

"As CSA, Professor Fitzpatrick will play a key role in ensuring that science advice informs the Scottish Government's work across the board, and adds value to our pandemic response."

Sir Muir Russell Chairman of Moredun Research Institute said: "Professor Julie Fitzpatrick has provided world-class leadership to the Moredun Research Institute, marked by strong international collaborations and the delivery of diagnostics and vaccines that have made a huge difference to livestock husbandry."
Professor Fitzpatrick holds a chair in food security at the University of Glasgow's College of Medical, Veterinary and Life Sciences.

She qualified as a veterinary surgeon from the University of Glasgow's Vet School, before gaining a PhD in mucosal immunology from the University of Bristol. She also has a Masters degree in Epidemiology through distance-learning from the London School of Hygiene and Tropical Medicine.
Image (C) Moredun Reseacrh Institute.