RCVS launches photo contest for Mental Health Awareness Week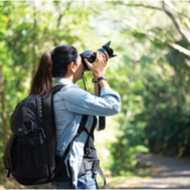 Competition aims to highlight the connection between nature and mental health
The RCVS Mind Matters Initiative (MMI) is holding a photo competition for Mental Health Awareness Week to highlight the link between the natural world and wellbeing.

Mental Health Awareness Week (10-16 May) aims to encourage people talk about their mental health and reduce the stigma that can prevent people from seeking help. This year's theme is nature - notably the connection between the natural world and better mental health.

The RCVS is calling on aspiring photographers to submit a photo on this theme to Lisa Quigley, Mind Matters manager, at l.quigley@rcvs.org.uk with a short explanation about their submission and why nature improves their mental health and wellbeing.