Avian influenza confirmed in Lancashire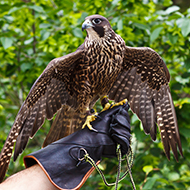 No disease control zones declared surrounding non-commercial premises.

A case of highly pathogenic (HPAI H5N8) avian influenza has been confirmed in two captive peregrine falcons on a non-commercial, non-poultry premises near Skelmersdale, West Lancashire.
Following a risk assessment, APHA has declared that no disease control zones have been put in place surrounding this non-commercial, non-poultry premises.
Eighteen cases of HPAI H5N8 have now been identified in poultry and other captive birds in England. A housing order for poultry and captive birds introduced by Defra to control the spread of the disease expired on 31 March, although bird keepers in England are still required by law to comply with biosecurity measures.
For more information, please click here.