VMG welcomes six new board members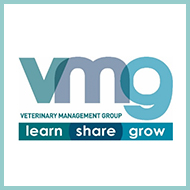 Directors will help raise standards of veterinary leadership.

The Veterinary Management Group (VMG) – the representative body for those working in business, management and leadership roles in the veterinary sector – has announced the appointment of six new directors to its board.
The new board members are:
Natasha Demir – a regional veterinary manager for IVC Evidensia

David Johnson – assistant professor in Entrepreneurship at Adam Smith Business School, University of Glasgow and a fellow of the Higher Education Academy

Nigel Lea – national partnerships manager at Citation, a business that offers support for HR and health and safety

Rebecca Thorne – head of Clinical Operations at Medivet. She also earned an MBA in 2020 with a dissertation focused on leadership in the veterinary profession

Becky Thwaites – head of public affairs for Blue Cross

Chris White – strategic project manager for Pets at Home Veterinary Group. He also recently completed an Advanced Level CIPD Diploma in Human Resources Management.
VMG president Richard Casey said: "We were delighted to receive such a positive response to our call for new directors. The individuals joining our board bring specific skills and experience which will enable us to accelerate work to support our members in delivering '21st century leadership' across the veterinary sector.
"As we all start making plans to emerge from the COVID-19 pandemic and into the 'new normal', strong leadership has never been more vital for our sector and we will be with our members every step of the way.
"We welcome the new members of the VMG board and look forward to their contributions in the months ahead."
Image (c) VMG.