RVC earns re-accreditation from the Royal Society of Biology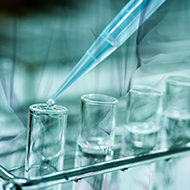 Panel highlights good practice in three Bachelor of Bioscience (Honours) degree programmes.

The Royal Veterinary College (RVC) has announced the formal re-accreditation of three of its Bioscience degree pathways with the Royal Society of Biology (RSB).
Led by world-renowned experts in their field, the three courses include Biological Sciences; Bioveterinary Sciences, Animal Biology, Behaviour, Welfare and Ethics, and a new RVC degree pathway - Biological Sciences (Wildlife Health Sciences).
Accreditation is a review process whereby an external body acknowledges that a degree programme meets a defined set of criteria. For this review, the RSB Accreditation Panel highlighted good practice in several areas, including the use of projects in each year of the programmes, the experience that students gain in oral communication and the use of interactive workshops.

Dr Charlotte Lawson, an associate professor in comparative biomedical sciences at the RVC, commented: "Accreditation from the Royal Society of Biology continues to be the gold standard for biosciences programmes in the UK and internationally and demonstrates that our programmes at the RVC provide graduates with the necessary knowledge and skills to be at the forefront of the next generation of scientists."

The accreditation includes one year of free membership to the RSB in the students' final year of study.