Applications open for RCVS Fellowship Panels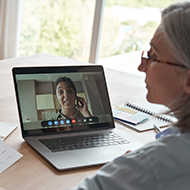 Candidates sought for Credentials Panels and Scientific Advisory Panel

The Fellowship of the Royal College of Veterinary Surgeons (RCVS) is currently seeking members of the veterinary profession to apply to join it's Fellowship Credentials Panels and it's Scientific Advisory Panel.
The Fellowship Credentials Panels review and assess applications to become a fellow under the three routes to entry: Meritorious Contributions to Clinical Practice, Knowledge or the Profession.
The RCVS is seeking experienced veterinary surgeons for each of these three routes to entry to help improve the College's capability to make more of the collective knowledge and experience of it's members.
More information on the role and an application form are available on the RCVS website. Applications must be submitted to senior leadership officer Ceri Chick on c.chick@rcvs.org.uk before 5.00pm on Monday 1 February.
The Fellowship is also looking for veterinary surgeons to join it's Scientific Advisory Panel, which is responsible for reviewing evidence used to inform guidance on scientific issues relevant to the profession.
Those interested in joining the Scientific Advisory Panel must be FRCVS, and have until 5 February to submit an application with a short description of their area of expertise and what they can bring to the role.
Professor John Innes, chair of the RCVS Fellowship Board, said: "The work to transform the RCVS Fellowship into a thriving learned society of veterinary science that promotes scientific excellence, furthers professional skills and expertise, and can talk to wider society about the importance of veterinary science is continuing apace, and these two bodies play a vital role in this endeavour."