Final chance to nominate for Petplan Veterinary Awards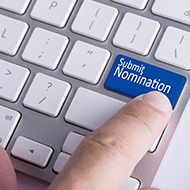 Vets urged to nominate colleagues before 18 January

Petplan is urging veterinary professionals to submit their nominations for the 2021 Petplan Veterinary Awards as the deadline draws nearer.
The awards aim to recognise the outstanding work of the country's veterinary staff; celebrating those individuals who go above and beyond the call of duty.
The deadline to nominate a colleague or practice is 18 January.
Last year more than 37,000 entries were submitted by pet owners and veterinary staff in five award categories. These categories include:
Practice of the Year

Vet of the Year

Vet Nurse of the Year

Practice Manager of the Year

Practice Support Staff of the Year.
James Barnes, head of sales and partnerships at Petplan, said: "Now more than ever it's important to recognise the lengths the veterinary community goes to in looking after our pets.
"Every year we're astounded by the quality and quantity of nominations which are a real testament to the hard work of all of those involved at practices who care for animals and clients all year round.
"The awards are a perfect opportunity for you to showcase your practice and your colleagues. If you haven't already I'd invite you to nominate someone today!"
To nominate a colleague or your practice please visit the Petplan website. The winners will be announced later in the year.