RCVS to hold online guidance workshops for new 1CPD platform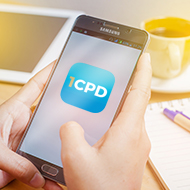 Program aims to help vets and VNs manage their CPD

The Royal College of Veterinary Surgeons (RCVS) has announced that it will be holding two online workshops focusing on its 1CPD platform and how to use it effectively.
The 1CPD platform was launched at the start of this year, with the aim of providing a simple method for veterinary surgeons and veterinary nurses to plan, record and reflect on their continuing professional development (CPD).
The college has organised two workshops for those who have yet to sign up to use the platform, as well as those who may still have questions regarding it's use. Both workshops will take place on Wednesday 9 December 2020.
The first online workshop is at 12pm and is for veterinary professionals that are new to the platform. It will give an overview on how 1CPD works and the benefits it can provide when organising and recording CPD.
The second workshop is at 7pm and is for those who have some experience using 1CPD but may still have questions or issues regarding certain features.
Both workshops will last for approximately one hour and recorded versions will be made available for those who cannot attend on the day.
Susan Paterson said: "The aim of these workshops is to guide and reassure those who are hesitant that the 1CPD system is very simple and easy-to-use with lots of useful features. In the long run, it will save you a lot of time and effort when it comes to recording your CPD because it's there on your phone or tablet, ready to update as-and-when you need to.
"As we approach the end of 2020, many vets and VNs will be starting to think about their CPD for next year. Now is the perfect time to get up to speed with 1CPD to help support the process."
To sign up for one of the workshops please visit the RCVS website.