Vets react after MPs reject Agriculture Bill amendment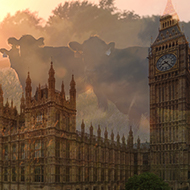 "This result is a severe blow for animal welfare" - James Russell, BVA president.

The British Veterinary Association (BVA) has expressed its 'bitter disappointment' after MPs rejected an amendment to the Agriculture Bill designed to protect the UK's food and animal welfare standards in any future trade deals.

On Monday (12 October), MPs voted down the amendment, that would have required imports to meet high animal welfare standards, by 322 votes to 279. The amendment had garnered a swathe of public and cross-party support, including from several Conservative MPs.

The BVA, which had previously urged the Government not to allow animal welfare standards to be compromised in pursuit of future trade deals, described the result as 'a severe blow for animal welfare'.

BVA president James Russell said: "After such a strong show of support in the Lords, it is bitterly disappointing that the majority of MPs have chosen to ignore the groundswell of public and professional feeling and have voted against a clause that would have safeguarded our own renowned standards and offered crucial protections to the reputation and livelihood of the UK's farming industry.

"We have long argued that the UK cannot commit to raising the bar domestically while allowing in goods that don't meet the high standards that British consumers rightly want and expect. If the government won't legislate to protect our standards it is vital that the Trade and Agriculture Commission is given more powers and stature to safeguard them in future trade deals."

His words were echoed by RSPCA executive Chris Sherwood, who added that the vote was 'the strongest signal yet' that the UK could be forced to accept lower food and animal welfare standards as part of any future trade deals.

"The vote also shows a disregard for the British public, 83 per cent of whom said they did not want lower standard imports coming in from the US when we leave the EU," he said. "It is now up to the Lords to represent the conscience of the public and stand up for our farm standards."