WSAVA welcomes its first female president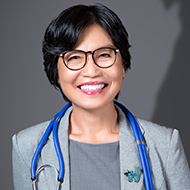 Thai veterinary surgeon aims to 'increase inclusivity' in the profession

The World Small Animal Veterinary Association (WSAVA) as elected Dr Siraya Chunekamrai, founder of Thailand's first equine veterinary surgery, as its new president.
After graduating from Kasetsart University Veterinary School in Bangkok, Dr Chunekamrai studied for her PhD at the New York State College of Veterinary Medicine, Cornell University.
She became president of the Veterinary Practitioners' Association of Thailand in 2008 and joined its' Executive Board as honorary secretary in 2012. She has served as vice president of WSAVA since 2018.
Dr Chunekamrai succeeds Dr Shane Ryan, who will serve a further two-year term as past president.
Dutch veterinary surgeon Dr Ellen van Nierop has been elected as the new vice president. She practices in Ecuador and is a former honorary treasurer of WSAVA.
Commenting on her election, Dr Chunekamrai said: "I am humbled and grateful to have been elected as the WSAVA's first female president, a move that reflects the steps our community has taken to become much more representative of our profession globally.
"During my presidency, I will be leading efforts to increase our inclusivity and attract more volunteers to support our committees and other activities.
"We have already made great progress in transforming ourselves into an 'offline to online' association and recently held this year's Assembly Meeting successfully online.
She continued: "While we will reinstate our face-to-face activities as soon as we can do so safely, it's exciting to see the new ways in which we are already supporting our members virtually and providing leadership, support and education to companion animal veterinarians wherever they are in practice."
Image (c) WSAVA.