Fourth COVID impact survey shows continuing progress towards normality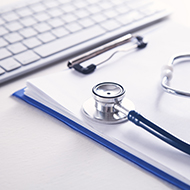 More than half of practices surveyed report increased or steady turnover

Many veterinary practices have reported that business appears to be returning to normal, according to the findings from the RCVS' fourth survey on the impact of COVID-19 on veterinary practice.
The survey received 241 responses, an eight per cent increase on the 196 responses received for the third COVID impact survey.
The findings revealed that 58 per cent of respondents felt that their practices were operating a 'near normal' service, and a further 27 per cent reported a return to 'business as usual'.
Only a small percentage of practices reported that they had staff who were self-isolating or in quarantine, and just 10 per cent of practices had veterinary surgeons who were currently furloughed, compared to 47 per cent in June.
In June, the large majority of practices reported that their turnover had reduced, whereas findings from the most recent survey show that 56 per cent said turnover had stayed the same or increased. 80 per cent of respondents said that their practice's cash flow had stayed the same or even improved compared to pre-COVID 19.
Lizzie Lockett, RCVS CEO, said: "The results from this latest survey indicate that, for many practices, business continues to progress towards normality, with over half of respondents saying they were delivering a 'near normal' service.
"However, the pandemic is far from over, with many areas of the UK entering into new periods of greater restriction even since our survey was carried out.
"In light of the ever-changing situation and new regulations set out by the four UK governments, we would encourage as many practices as possible to engage with our fifth survey – scheduled for November – to allow us to best gauge developments and identify where support and further guidance is needed."