Internal medicine specialist joins WSAVA Vaccination Guidelines Group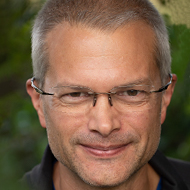 Global group provides expertise on small animal vaccinations

Nat Whitley, a European specialist in small animal internal medicine has joined the team of renowned professionals that make up the WSAVA Vaccination Guidelines Group, after having his application accepted earlier this month.
According to WSAVA, the Vaccination Guidelines Group (VGG) provides evidence-based scientific advice to the global veterinary profession on best practice when vaccinating dogs and cats. The group is chaired by Dr Richard Squires, associate professor in companion animal medicine at James Cook University.
Since being assembled in 2006, the VGG has produced:
Three editions of the WSAVA Global Guidelines on Vaccination for Veterinarians

Two editions of the WSAVA Vaccination Guidelines for Pet Owners and Breeders

Regional Guidelines for veterinarians in Asia and Latin America.
Nat Whitley joined Davies Veterinary Specialists in 2005 as an internal medicine and cardiology clinician. He became director in 2007, head of medicine in 2010 and eventually took on the role of clinical director in 2018.
In 2017, he was awarded an RCVS fellowship for Meritorious Contributions to Clinical Practice (MCCP). He has also been a part of multiple committees for the European College of Veterinary Internal Medicine (ECVIM) and BSAVA.
He has authored multiple journal articles and contributed to the recent consensus statement from the American College of Veterinary Internal Medicine on the treatment of immune-mediated haemolytic anaemia in dogs.
Dr Whitley said: "I feel honoured to have been accepted as a member of this highly respected team, which the late Emeritus Professor Michael Day led with such distinction. I have referenced the WSAVA Vaccination guidelines for many years in my CPD talks and webinars and now look forward to working with Dr Richard Squires and my fellow members to develop and share worldwide the latest evidence-based knowledge on vaccination."
For more information on the VGG please visit the WSAVA website.
Image (c) Davies Veterinary Specialists.