Metaldehyde slug pellets to be banned from March 2022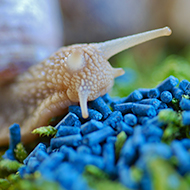 Decision reached to 'better protect wildlife and the environment'.
A UK-wide ban on the outdoor use of metaldehyde is set to come into force in March 2022, the government has announced.

Farming minister Victoria Prentis said the decision to ban the pesticide on farms and in gardens was reached 'to better protect wildlife and the environment'.

It takes into account advice from the UK Expert Committee on Pesticides (ECP) and the Health and Safety Executive (HSE) about the risks that metaldehyde poses to birds and mammals.

Ms Prentice said: "The scientific evidence is clear - the risks metaldehyde poses to the environment and to wildlife are too great.

"The government is committed to building back greener from Coronavirus and the restrictions on the use of metaldehyde are another step towards building a cleaner and greener country for the next generation."

Metaldehyde will be phased out by 31 March 2022 to give growers and gardeners appropriate time to switch to alternative slug control measures. Gardeners are being encouraged to dispose of the product through their local authority waste facilities, rather than at home.

Pesticides containing ferric phosphate can provide effective control without carrying the same risks to wildlife as metaldehyde slug pellets, Defra states. Alternative pest control methods may also include planting slug resistant crop varieties, selectively timing irrigation and harvest and sowing seeds more deeply into the soil.