RCVS concludes investigation into leaks of confidential information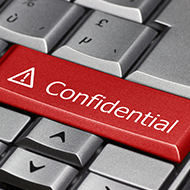 "There is no denying this is a sad day for the College, and for RCVS Council in particular" - Mandisa Greene.

The RCVS has concluded an investigation into a series of leaks of confidential information from Council papers.

The College reports that it became aware of the leaks earlier this year after Vet Record decided to publish details of it. Several opportunities for the person leaking the information were provided for the person to step forward, but

A Council member subsequently made a formal complaint, triggering the complaints policy set out in the College's Code of Conduct for Council members, and launched the investigation.

The investigation was run independently of the RCVS by an external specialist consultancy and coordinated by a legal assessor. It concluded that there had been several separate and deliberate leaks of confidential information by a current or former Council member over an extended period.

However, the investigation was not able to identify who was responsible for the leaks - and because nobody has taken responsibility for their actions, no further action was taken.

RCVS president Mandisa Greene described the investigation as a "sad day" for the College and RCVS Council in particular.

"As Council members of our professions' regulatory body, we must maintain the very highest standards of probity and integrity if we are to maintain the trust and confidence of our professional colleagues," she said. "In the same way, we must subject ourselves to the same level of scrutiny and investigation if these values and behaviours are ever called into question.

"That someone chose to breach the trust placed in them by their peers is extremely disappointing, especially when they were given every opportunity to come forward to discuss their concerns, and avoid the College having to launch a formal investigation.

She added: "Our default position during Council meetings is to hold as many discussions as possible in public session to ensure Council's decisions are as open and transparent as possible – something that we will continue to increase as much as possible.
"Like any organisation, however, there may be a small number of issues that need to be discussed in closed session – for example, those still at concept stage prior to any decision being made public or put out for consultation, or those containing personal or commercially sensitive data.

"I sincerely hope that all of us on Council can learn from this unfortunate and unnecessary episode. We must rebuild and maintain sufficient confidence in each other and in our processes, that, even if we disagree on certain matters, it is always best to do so in a direct, upfront and honest manner."