WSAVA to deliver COVID-19 update webinar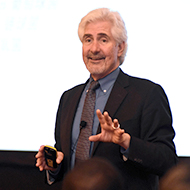 Experts will discuss recent developments with companion animals.

(The WSAVA has announced that it will conduct a second free webinar for veterinary professionals examining the impact of COVID-19 on patients and staff.

The event, which takes place on Tuesday, 15 September, will provide an update on the disease as it related to companion animals and address many frequently asked questions.

Among the speakers include Dr Michael Lappin, chair of the WSAVA One Health Committee, who will discuss recent developments with COVID-19 and companion animals.

Dr Lappin said: "There are a number of significant changes in the management of SARS-CoV-2 that impact companion animal medicine and our staff members since our first webinar. I believe the information to be presented will be extremely valuable in helping your veterinary team continue to successfully navigate this pandemic"

Other speakers include Dr Richard Squires, chair of the WSAVA's Vaccination Guidelines Group, who will provide an update on the effects of the pandemic on preventive health programs. Dr Peter Karczmar MD, a member of the WSAVA's One Health Committee, will offer recommendations on minimising the risk to veterinary staff members.

David Sutton, global technical director, MSD Animal Health, said: "COVID-19 has presented an extraordinary challenge to the global community. MSD Animal Health is proud to support WSAVA in providing quality education to veterinary professionals who continue to go above and beyond in the care of companion animals during the pandemic."

The webinar takes place at noon UTC on Tuesday, 15 September and will later be available on the WSAVA COVID-19 resource hub. Click here to register your interest.