Fellowship to provide new approaches to equine grass sickness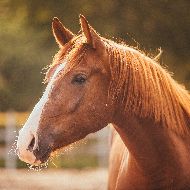 Researchers to engage with vets and horse owners to develop sample biobank.
The Moredun Foundation (TMF) has announced a collaboration with the Equine Grass Sickness Fund (EGSF) to launch a three-year Fellowship to develop new approaches to equine grass sickness (EGS) research.

Based at Moredun's International Research Unit, the Fellowship aims to establish a national database and sample biobank with the assistance of a UK-wide network of vets and horse owners. Key to this will be the study of novel strands of research using the latest technologies, supported by senior researchers and Fellows.

"This is a really exciting project bringing together a truly multi-disciplinary team working in collaboration to provide new approaches to this awful disease," explained Dr Beth Wells from Moredun. "We are very grateful to TMF and the EGSF for their foresight in funding this post which, as well as taking forward new ideas and research strands, will involve extensive engagement with vets and horse owners to establish the database and biobank."

Research into equine grass sickness began in the 1920s when the disease was responsible for the deaths of many working horses on farms. The cause remains unknown, but researchers are in agreement that it is likely to be multi-factorial.

Currently, there are no vaccines or treatments for EGS and approximately 80 per cent of horses that catch the disease do not survive.

"The EGS Fellowship marks a step-change in the way we approach this enigmatic disease," said Kate Thomson for the EGSF. "We plan to engage the considerable expertise amongst horse owners and other equine charities as 'EGS detectives' in submitting case reports and samples to the biobank."

The EGS research update, which helped pave the way for this project, can be downloaded from grasssickness.org.uk. Recruitment for this post is expected to begin shortly.