Zoetis partners with WSAVA to develop global pain management efforts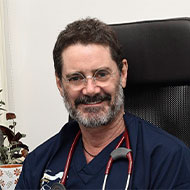 Manufacturer to work with Global Pain Council in providing training and advice

The WSAVA has announced that it is partnering with animal health company Zoetis to improve pain management strategies.
The partnership will support WSAVA's Global Pain Council, which is made up of veterinary professionals from around the world with expertise in companion animal pain management.
The Global Pain Council provides veterinary practices with educational resources and advice in effective pain management. According to a statement from the WSAVA, it aims to increase veterinary professional's confidence and competence in companion animal pain management through initiatives such its 'teach the teacher' training program and its Global Pain Guidelines.
Zoetis has more than 65 years of experience in developing and manufacturing medicines, vaccines, and diagnostic products. Declaring the company's commitment to help veterinary professionals improve the lives of animals living with pain, Abhay Nayak, sr. vice president and head of corporate strategy, commercial development, and customer experience, said: "We are excited to partner with leaders at WSAVA and the Global Pain Council to extend our reach in providing education and resources to veterinarians worldwide to benefit more pets."
Dr Shane Ryan, WSAVA president, said: "Managing our patients' pain is one of the most important things we do as veterinarians. Variations in the provision of effective pain management globally are a serious concern and the Global Pain Council, through its Global Pain Guidelines and other resources, is already providing enormous animal health and welfare benefits.
"Now, with the support of Zoetis, the GPC will be able to achieve even more. We are very pleased and appreciate the company's commitment."
Image (c) WSAVA.