Vets write to government over student cap concerns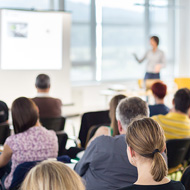 Letter requests UK vets schools be exempt from the measures.

The RCVS, the BVA and the Veterinary Schools Council (VSC) have signed an open letter to the Government expressing concern over the recently announced plans to cap student numbers in UK universities.

Addressed to Universities minister Michelle Donelan MP, the letter was written in response to the government's announcement that it would be introducing a temporary cap on student numbers as part of measures to support the Higher Education sector during the COVID-19 pandemic.

It requests that the UK's veterinary schools be exempted from those measures because of the need to greatly increase the number of UK graduates.

There is currently estimated to be a shortage of veterinary surgeons in the UK of between 11 and 13 per cent. The sector is also currently heavily reliant on veterinary surgeons from the European Union, with around 60 per cent of those joining the Register in a given year coming from the EU.

It is thought that the coronavirus pandemic and its associated restrictions, both in the UK and EU countries, will see a reduction in the number of EU vets applying to join the Register of Veterinary Surgeons in the UK, meaning that the shortfall is likely to be exacerbated.

The letter, signed by RCVS president Dr Niall Connell, BVA president Daniella Dos Santos and Professor Susan Dawson, chair of the VSC, reads:
'It is… critical that we greatly increase the number of graduates from UK veterinary schools in the coming years, supported by appropriate funding, in order to reduce our reliance on overseas graduates and ensure a sufficient workforce to support animal health and welfare and public health. In order to achieve this, student numbers need to be increased (alongside ongoing measures to increase retention rates).
'A cap on student numbers (even one that allowed a small amount of growth) would therefore be counterproductive. We would be grateful for reassurance that no such cap will be put in place for these (oversubscribed) veterinary degree programmes.'

In addition to asking veterinary courses to be exempted from the student numbers cap, the letter also asks the Government to issue guidance to ensure that the extra funding it will be providing to the Higher Education sector is not used on more 'profitable' courses at the expense of courses such as veterinary science.

It adds: 'Guidance should encourage universities to focus on growing their veterinary degree courses to address the critical workforce shortage. We also ask that veterinary degrees are included in the recently proposed 5,000 extra places for health sciences.'