Entries open for Pet Comedy Photo Awards 2020
Competition to raise funds for abandoned or unwanted pets.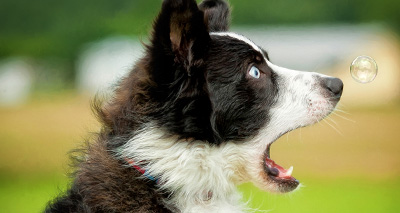 If you're stuck (safe!) at home during the COVID-19 lockdown, now's your chance to get creative. Mars Petcare has launched its Pet Comedy Photo Awards 2020 in celebration of the nation's pets. Here are just some of the brilliant entries submitted to last year's competition, which we hope will help make your day a little bit brighter.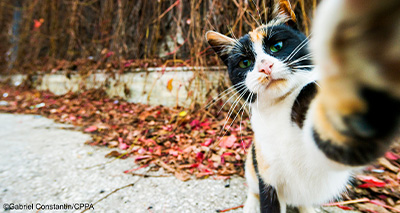 The competition is raising money for UK pet charity Blue Cross to assist them in their mission of finding happy homes for abandoned or unwanted pets. Professionals and complete amateurs are encouraged to pick up a camera and capture those hilarious moments with their pets.
From the masterminds behind the Comedy Wildlife Photography Awards, the competition calls on pet owners to use their camera or camera phone to take snaps of their furry (or not so furry!) friends. The winner will receive £3,000 and be crowned the 'Mars Petcare Comedy Pet Photographer of the Year'.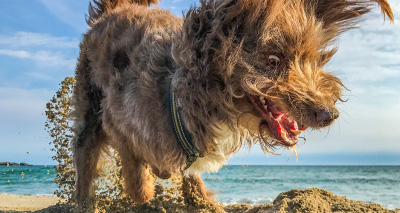 As well as bringing some smiles during this difficult time, the partnership aims to highlight the incredible joy that pets can bring to people's lives, especially during hardship. It also aims to raise much-needed funds for sick, injured, abandoned, or homeless pets by donating 10 per cent of the sponsorship fee and 10 per cent of the £5,00 entry fee to Blue Cross.

"This is an absolutely fantastic partnership, and we are thrilled to be working with Mars Petcare and their wider family of pet-loving supporters," said Tim Sullam, Pet Photo Awards.
"In these gloomy times that we have all been living through, it is important to keep our spirits up and maintain a positive outlook. We know from Comedy Wildlife Awards that animals are a great source of humour, we can't wait to see your hilarious pet images."

Mars Petcare UK general manager Helen Warren, added: "The nation will appreciate now more than ever, the benefits of having a pet in the home and this competition gives us all an official reason to share just how amazing they are. We're delighted the partnership is raising funds for Blue Cross as well as raising much-needed awareness for homeless pets in the UK."

The closing date for entries is 31 August 2020. For more information about the various categories and to enter, visit www.comedypetphoto.com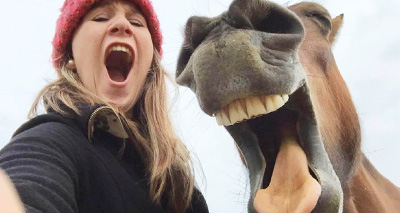 Images (C) Mars Petcare.