Badger culls to be phased out in favour of vaccination of bTB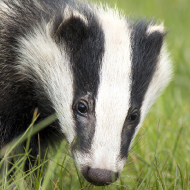 Defra outlines next strategic phase

The government has announced that it intends to phase out badger culling in favour of vaccination, in order to tackle bovine tuberculosis (bTB). This move forms part of the next stage of its strategy to eradicate bTB by 2038.
In a statement, Defra announced that new 'ground-breaking' research by the Animal Plant and Health Agency (APHA) will allow the government to accelerate plans to deploy an effective cattle vaccine within the next five years.
This new commitment is part of the government's response to an independent review of its 25 year bTB strategy, led by Professor Sir Charles Godfrey.
Environment Secretary George Eustice said: "The badger cull has led to a significant reduction in the disease as demonstrated by recent academic research and past studies. But no one wants to continue the cull of this protected species indefinitely so, once the weight of disease in wildlife has been addressed, we will accelerate other elements of our strategy including improved diagnostics and cattle vaccination to sustain the downward trajectory of the disease."
According to the statement, the government intends to start using badger vaccination in areas where the four-year cull cycle has ended, alongside ongoing surveillance of the disease in badgers in that area. However, the government will retain the ability to introduce new cull zones where local epidemiological evidence points to an ongoing role of badgers in maintaining the disease.
UK Chief Veterinary Officer Christine Middlemiss said: "Whilst there is no single way to combat this damaging and complex disease, cattle vaccination will be a new tool for our multi-pronged approach to tackle it and importantly prevent it, providing vital support to our farming communities."
Commenting on the government's announcement, BVA junior vice president James Russell said: "BVA has long supported a holistic approach to bTB control that utilises all the available tools in the toolbox. We are pleased to see that the development, validation and field trials of a viable cattle vaccine and a corresponding DIVA test are a top priority.
"We welcome the move to increase the use of badger vaccination in a coordinated and targeted manner. There are unanswered questions on the effectiveness, humaneness and practicality of badger vaccination in the contexts proposed in this paper. Therefore, we welcome the inclusion of a pilot which must be designed to provide a rigorous evidence base for informing future policy decisions. We would continue to support targeted and managed badger culling as an option where appropriate, based on the epidemiological evidence."
The full government response is available to read here.