Submissions welcomed for BCVA Congress 2020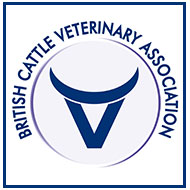 Cattle vets working in all areas encouraged to submit

The British Cattle Veterinary Association (BCVA) has announced that it is welcoming submissions to its Congress 2020 programme.
The association hopes to deliver three days of high quality CPD for attendees by inviting cattle veterinary practitioners working in industry, practice and academia to share their knowledge and experience with their colleagues. Submissions from recent graduates are also welcomed.
BCVA Congress has number of programme options available to those wanting to submit, including:
Lectures

Workshops

The Young Vets Stream

Clinical and practitioner research

Postgraduate research

Posters.
Further information on these options along with submission guidelines can be found on the BCVA website. The submission deadline for presentations is 3 April and 21 August is for posters.
BCVA is encouraging all of its members to consider participating and is keen to welcome submissions from those who have never presented before – promising full support throughout the process. Those whose submissions are successful will receive a discount attendance rate for the event.
This year's BCVA Congress takes place in Telford from 22-24 October. More details are to be announced soon.
BCVA asks those wanting to make a submission to fill in an online form and attach an abstract separately, or email a submission form to congress2020@bcva.co.uk.
Image (c) BCVA.