City & Guilds to cease offering veterinary nursing qualifications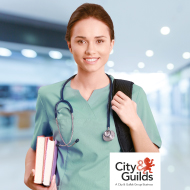 Will no longer accept new registrations after 31 August 2020

City & Guilds has announced that it will be withdrawing veterinary nursing from its portfolio of qualifications. From September, the Awarding Organisation will not be accepting any new registrations and will cease certificating qualifications from 31 August 2023.
The qualifications affected are:
Level 3 Diploma in Veterinary Nursing (Small Animals) (7457-03) Ofqual Accreditation No: 600/6052/9

Level 3 Diploma in Veterinary Nursing (Equine) (7457-13) Ofqual Accreditation No: 600/6052/9

Level 3 Diploma in Small Animal Veterinary Nursing (7457-33) Ofqual Accreditation No: 603/5101/9

Level 3 Diploma in Equine Veterinary Nursing (7457-43) Ofqual Accreditation No: 603/5102/0
The organisation has also stated that it no longer intends to apply to become an End-point Assessment Organisation for the veterinary nursing apprenticeship end-point assessment.
City & Guilds has not yet provided a clear reason for why it has decided not to continue these qualifications, but claims that the decision is "based on several factors".
RVN and chair of the RCVS Veterinary Nurse Education Committee Susan Howarth said: "We fully recognise this will be worrying news for many VN students, so our immediate priority is to provide as much information and reassurance as possible to those currently enrolled with City & Guilds-approved centres, or those who might be intending to enrol soon."
A spokesperson for Central Qualifications, the other fully accredited vocational awarding body, says it is working with Colleges and Apprenticeship providers to ensure student veterinary nurses are able to qualify and register as RVNs, and also complete their apprenticeships on time. They added: "We advise colleges to contact us as soon as possible by email to: enquiries@cqual.org."
A City & Guilds spokesperson said: "Due to significant external policy change, City & Guilds has been required to undertake a review of its provision across all sectors in which we operate. Unfortunately, this has led to the difficult decision to cease delivery of our Veterinary Nursing qualifications for Small Animal and Equine.
"This decision has not been taken lightly and we understand the disappointment it has caused to both training centres and learners. We pride ourselves on the level of service we offer our customers and the quality of the qualifications we provide. We are therefore working closely with our centres to minimise any disruption and ensure that all learners registered with us have every opportunity to complete their qualifications."