Strategic vaccine production centre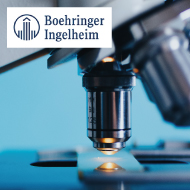 Firm to build one of Europe's largest biotechnology production sites

Boehringer Ingelheim is developing one of the largest biotechnology production sites for veterinary vaccines in Europe.
The first brick was symbolically laid for the complex on 20 September at the facility's location in the commune of Jonage, in the eastern part of the Lyon metropolitan area.

The firm predicts that the investment of more than 200 million euros will significantly increase production capacities for antigens and vaccines against highly contagious diseases – such as foot-and-mouth disease and bluetongue disease – providing the means to fight animal epidemics that often have dramatic health and financial consequences.

This high-security, 15,000m2 building will begin operating during the third quarter of 2022. Its five floors will be home to 35 cell and virus culture tanks, a purification area, a decontamination station and a strategic active ingredient reserve.

The antigen bank will enable the company to respond to orders quickly and efficiently in case of an epizootic outbreak of foot-and-mouth disease or bluetongue disease. With this new site, the company is creating more than 100 skilled jobs.

"In the future, we will be able to supply millions of doses in a few days from Lyon for ring vaccination in affected areas to stop the progression of disease. This is a major challenge given the impact of epidemics in the animal population," explains Erick Lelouche, president of Boehringer Ingelheim Animal Health France.

Boehringer Ingelheim is claimed to be the second largest animal health business in the world, with net sales of almost four billion euros in 2018 and presence in more than 150 markets.