Latitude criticised over pink sheep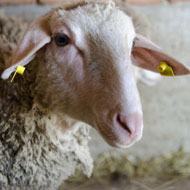 Petition calls on festival to end its 14-year tradition
Latitude Festival has defended social media posts showing sheep that were dyed pink to promote the event, which took place last week (18-21 July).

A video showing the sheep being released at Henham Park prompted a backlash on social media after being posted to Instagram.

While some defended the sheep-dyeing tradition - which has become a signature of the festival for the past 14 years - others branded it 'cruel' and 'disgusting'.

According to BBC News, Latitude organisers said the water-based dye is not harmful and sheep welfare is the priority for farmers.

A spokesperson for the RSPCA added that it would be writing to the organisers.

"We want all animals treated with kindness and respect and would discourage people from painting or dying animals for novelty purposes."

A petition on Change.org is calling for Latitude to cease the tradition and to remove the animals from the festival, where they are exposed to 'loud noise and drunken revellers'. It has been signed by more than 4,500 people.

Latitude has been approached for comment.