Commercial whaling resumes in Japan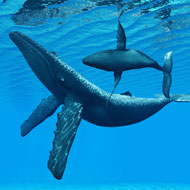 Move criticised by conservationist groups
Commercial whaling has resumed in Japan following the country's decision to leave the International Whaling Commission (IWC).

According to BBC News, five vessels are expected to set sail in July with the whaling taking place within Japan's Exclusive Economic Zone. The move comes after Japan failed to persuade the IWC to allow whale hunting under sustainable quotas.

In the mid-80s, Japan agreed to a temporary ban (or hunting moratorium) to allow whale populations to improve. But it assumed this would remain only until all members of the IWC could agree on sustainable quotas. Instead, the ban became almost permanent.

Under the ban, some nations were allowed to continue whaling for scientific purposes. Japan is believed to have taken advantage of this exception and, since agreeing to the moratorium, has destroyed between 200 and 1200 whales every year.

Japan said the killing was carried out to monitor stocks to determine a sustainable quota. But critics argue this was used as a disguise for Japan to hunt whales for food. Indeed, much of the meat from the killed whales is reported to have been sold.

Conservationist group Greenpeace Japan said in a statement that Japan's withdrawal from the IWC "is out of step with the international community" and called on the government of Japan to "act urgently to conserve marine ecosystems, rather than resume commercial whaling".

Sea Shepherd Global CEO Alex Cornelissen also criticised the move, saying: "We see the resumption of Japan's commercial whaling as merely a continuation of the Japanese Government's blatant disregard of international laws and treaties - a fight that we have been leading for over a decade.

'If they want to continue whaling, Sea Shepherd will continue to stand with the global community that wants to see an end to whaling."