Pets at Home sees pre-tax profits fall by nearly 40 per cent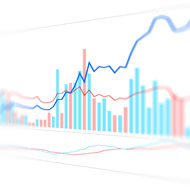 Full year performance 'ahead of expectations', statement says

Pets at Home has seen its statutory pre-tax profits fall by 37.7 per cent, to £49.6 million in the 12 months up to the end of March.

However, the group said its full year performance was 'ahead of expectations'. The retail business is 'growing strongly' with like for like sales growth of 5.1 per cent, to £854.6 million. It also reported an 8.3 per cent rise in shares.

Last year the firm announced plans to buy out up to 55 practices from joint venture partners, of which up to 30 could close. In its latest report the group said the veterinary arm of the business is 'performing well' and the restructuring plans are on track to complete later this year.

By 17 May 2019, 48 buy outs had been completed, of which 19 have closed.

The firm said it is 'confident' about the year ahead and expects to see revenue growth ahead of both the retail and vet markets.