StreetVet hosts first ever CPD conference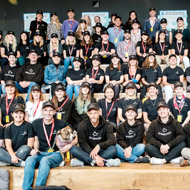 Animal welfare organisation StreetVet held its first ever skills conference in September as a thank you for all its hardworking volunteers.

The event in central London included clinical lectures by leading specialists, interspersed with talks on wellbeing, mental health and panel discussions. It also included some emotional talks by people whose lives had been turned around by the charity.

StreetVet cofounder Sam Joseph said: "The conference was an overwhelming success. The speakers were fantastic, and really tailored their talks to veterinary work on the street."