Seven ways to welcome your new receptionists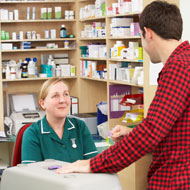 Penelope Fox shared her tips at CX Congress

Receptionists are often the first point of contact people have with your practice, so it is vital they are prepared to represent your organisation. Speaking at CX Congress on Saturday (16 June), Penelope Fox from Blacks Vets shared her tips on how to welcome and train new receptionists.

Penelope joined Blacks Vets in 2016 following a varied career in sales, management and business development. As head of client and employee experience, she is responsible for helping Blacks Vets to exceed both employee and client expectations.

1) Trial half day

Penelope began the session by highlighting the importance of a trial half day. She said that she would normally welcome the potential new recruit to the building, but then leave them to spend time with the team. In Penelope's experience, people are more likely to ask questions when she is not around and the team members get to see more of the candidate's personality. Allowing team members to take part in the selection process also helps to make them feel more valued, she said.

2) Before they start

Before your new receptionist starts, email a biography and photograph of the person to the whole team. That way everyone will know who they are when they walk into the building. Penelope also suggests having a welcome get together, or inviting the individual to upcoming staff events.

Another good idea is to send your new team member their uniform so that they can wash it and check that it fits. Having a uniform from day one also helps to make that team member feel more part of the team.

3) Day one

If your new receptionist comes from a veterinary background, give them simple tasks such as checking in clients and making routine appointments. This will help them to feel valued and eliminate feelings of uselessness. You might also want to consider getting them a trainee badge so they don't have to explain why they can't answer questions from clients.

4) Identify strengths

Penelope next advised identifying strengths and weaknesses in your new recruit and matching them up with a lead role. At Blacks Vets, each receptionist has a lead role in a specific area - e.g a computing specialist, an exotics expert and somebody who specialises in end-of-life care. The lead person becomes the individual other receptionists can refer to before they go to senior management. It also lets them show their skills and makes them feel like a valued member of the team.

5) Create a plan

Put together a bespoke six to eight-week plan for your new recruit that includes activities to complete during each week and objectives that you expect them to meet. The plan should keep in mind the receptionists' background. For example, if they come from a veterinary practice their plan will look very different from someone from another environment. Penelope advises using your existing team to support this learning and keeping the person off-rota until they are capable of working independently.

6) Make sure they spend time in different functions

Ensure that all new team members - be they receptionists, vets or nurses - spend time in different functions to see what it's like 'on the other side'. Ask your new receptionist to observe procedures and consultations so they are better equipped to advise clients.

7) Utilise supplier material

Use your suppliers' material to help your receptionists understand the reasons behind what you're asking them to do - e.g. GDPR. Penelope also encourages her team members to familiarise themselves with The Webinar Vet.

7) Reflect and review

Concluding the session, Penelope stressed that however you train up your receptionists, it is important to constantly reflect on those practices and ask for feedback. At Blacks Vets, this is carried out through annual reviews, or when staff progress into new roles.

"Learn from complaints, look at reviews and ask staff for ideas," said Penelope. "Don't let you new receptionists feel out of their depth and question their ability."