VDS launches new initiatives for the profession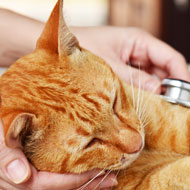 Vetsafe and VDS Training aim to enhance veterinary care

The Veterinary Defence Society (VDS) has announced the launch of new initiatives to help understand why mistakes happen and provide solutions to improve veterinary care.

Vetsafe is a confidential service for significant event reporting and risk management.

A website and accompanying app capture information about incidents in practice that result in patient harm or other losses. Data gathered will help the VDS and its members to understand these mistakes, provide feedback and develop solutions.

The society also launched VDS Training, which will use data gathered from Vetsafe to create and deliver multi-model training, tools and strategies to improve care, reduce risk and develop individuals, teams and businesses.

VDS chief executive Norman Macfarlane, said: "I am very pleased to announce the launch of Vetsafe and extension of the Society's training provision through VDS Training.
"These important initiatives will enable the VDS to use our unique knowledge and experience to support and empower veterinary professionals, teams and businesses to achieve their personal and collective aspirations.

"They also go straight to the heart of our mutuality by helping to reduce veterinary risk and, in turn, we anticipate lower the frequency of claims or the severity of claims when they do happen. This benefits the members of the Society and helps the VDS to continue its support of the profession."