Marketing a new practice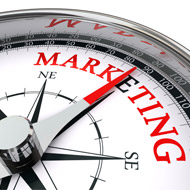 The vital role of values
Vicky Scutt, from Whitstable Bay Vets, took delegates at the BSAVA Congress (5-8 April) through her personal journey to opening a new practice with her husband, Adam. "Our values and doing things our way were key to its success," she said.

The first bit of advice from Vicky was that, with the benefit of hindsight, it would probably have been better to have employed a project manager to oversee the building of the new practice.

A prominent sign was erected on the roadside during the construction period announcing that a new veterinary practice would be opening soon. A logo was carefully selected and a Facebook page established, describing the preparatory phases and involving the local community. There was also an A5 leaflet 'mail drop' and an opening event.

Sustainability was a key value and attention was paid to the environment – both inside and out. There is a very large, lofty and welcoming waiting area and natural light abounds. "Clients mostly comment on the car park and the wildflower meadow and hedgerow!" said Vicky.

Planning of the business was based on a 'balanced score card' cyclical approach. So the first thing to do was to make the phone ring, then convert the call, consult, charge for the work done, get recommended ... and begin the cycle again.

Customers are predictable in their behaviour. The primary driver for clients is that the practice must be local and accessible and then its reputation backed up by personal recommendation by other people and sources.

One of the first questions to be answered is 'Where will customers come from?' and this needs a mapping exercise on the locality, so that you can plan for the folk who will identify with the practice values. The next thing to tackle is the pricing strategy for customer service – to include a Happy Pets Club healthcare scheme – plus the team to deliver it.

It is important to communicate the practice in a specific and targeted way to attract people with pets – many from other practices – and to be "so great" that they tell their friends. Underpinning all of this is the delivery of great medicine, surgery and customer experience.

Vicky said the values of the new practice could be summarised as happiness, sustainability, community, integrity and friendliness – all of which are reflected in the logo and other practice promotional materials.

The practice worked on the basis of drawing clients who were a 10-minute 'drive time' away and carried out an analysis of all the households and other veterinary practices within that catchment area. Note that drive times are never circular, but rather usually follow principal roads.

Almost 15 per cent of the practice clients have already joined the Happy Pets Club (monthly fee of £35) which ensures a steady income and regular informal visits from local people. It also makes good medical sense for the treatment of chronic clinical conditions. "And it is vital to have awesome RVNs to make this work," concluded Vicky.

There are some things that Vicky admitted should have been done sooner. These included the building of a dental suite and a second theatre, and recognising that success is tiring and brings its own challenges, such as the need for help with administration and for adequate space and facilities for staff.