New graduates are worth the energy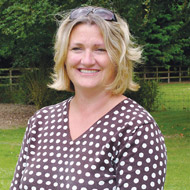 Onswitch director suggests why a new graduate could be a safe bet for your practice
"It's not just veterinary business that has a recruitment problem, recruitment is an issue across the whole business sector," said OnSwitch managing director Alison Lambert, speaking at BSAVA Congress on Thursday (5 April).

Alison made an important point that, empirically, we don't have a shortage of vets. Currently, we have more vets registering than ever before, she said. The real issue for recruitment is the number of veterinary premises which have risen from 2000 in the year 2000 to the current number of 5089.

She suggested that a new graduate could be a safe bet for your practice as long as you have planned the appointment. It is important to look at your business, analyse your data (work done and revenue) and see what a new graduate could do.

Graduates will be able to hit revenue targets if they are given the appropriate tasks. For most practices, their greatest income is generated by consults and vaccinations and this is an area that new graduates could easily be moved into. Indeed, most graduates' diagnostic workups will create a high revenue, possibly more than existing vets.

It is also important to be aware of what a new graduate wants from their first job. Alison listed some of the requirements, including the support of a veterinary team with experience, a good work-life balance, a CPD plan (this is far more important to new graduates than most practices think), a good social structure, reasonable working hours with a lunch break and a salary that will build up in time to £40k.

It is important to have information about graduate programmes and graduate recruitment in your practice and to actively encourage their applications.

Alison's final points were that recruitment, particularly for new graduates, is business critical and that the employer brand matters. Practices need to design a revenue model into which a new graduate can fit and make sure that it is a team based business.

"Nurture new graduates," she said. "They can do a good job and will be part of your employer brand".