Why bother with EMS students?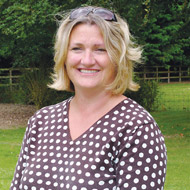 Alison Lambert on the importance of employer reputation
"Attracting and retaining team members is a business priority," said Alison Lambert from Onswitch, speaking at the BSAVA Congress in Birmingham on why EMS students matter.

She explained how word of mouth and key opinion leaders are very important. They are the people who candidates respect and believe.

"EMS students are practice ambassadors," said Alison. They are a ready supply of walking adverts and have, on average, a minimum of 200 social media 'friends'. They have a network of other student vets who will be looking for a job within the next few years.

EMS students are assessing your practice even when they are not looking for a job at the time. They are absorbing the culture of your practice all the time.

Recruitment challenges are not a problem specific to the veterinary profession. It is an issue across all industries and requires attention to 'employer branding' – which should be distinctive, promise a particular employment experience and an appealing culture.

Your practice's reputation as a place to work is the single most important driver to attracting good candidates. Having a 'social bridge' is important to new graduates too – having a life and contacts outside practice life.

It is vital to apply all the principles that you as a practice routinely use to attract and retain clients. "So, is there anything on your website specifically for potential EMS students?" said Alison. "Have a special procedure when they first contact your practice and a personalised introductory process that involves all the team members."

She suggested that it was maybe a good idea to offer a modest EMS travel bursary to students working in your practice. "Always remember that the EMS student with you now may not end up working for you, but they will know someone who might," she concluded.