Bogus 'vet' targeting veterinary practices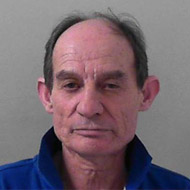 Peter Keniry has convictions dating back to 1986

Veterinary practices are being urged not to employ a bogus 'vet' who steals the identity of legitimate members of the RCVS in order to practise fraudulently.

Peter Keniry has convictions dating back to 1986 in his native South Africa for fraud and impersonating a veterinary surgeon.
He has been known to possess documents in the names of registered members of the profession in order to support his fraudulent applications for employment.

In the past, he has been able to gain employment in large and small animal practice and greyhound racing. He is known to have ties in Norfolk, Swindon, Somerset and possibly Cornwall.

Michael Hepper, chief investigator at the RCVS, has worked with several police forces in order to bring Mr Keniry to justice.

He commented: "Peter Keniry's modus operandi is to steal the identity of properly registered members to obtain work as a veterinary surgeon. As he impersonates members of the College whose names are legitimately on the Register, this can make it extremely difficult, even for practices that do check prospective employees' credentials, to identify him.

"He is well known to the College and to the police having been convicted in 1998, 2001, 2005 and 2011 and has served custodial sentences for practising as a veterinary surgeon and fraud.

Mr Hepper continued: "Peter Keniry is a repeat offender and we suspect that he will continue to re-offend. We hope that by publishing his photograph it will help practices recognise him and contact the RCVS Professional Conduct Department should he apply for employment as a veterinary surgeon."

The RCVS Professional Conduct Department can be contacted on profcon@rcvs.org.uk or 020 7202 0789.