Where did it all go wrong?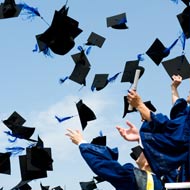 New figures raise troubling questions about disillusioned vets

Alarming statistics released by the RCVS and BVA this week raise questions on why so many young vets are becoming disillusioned with the realities of working in practice.

The figures, based on a recent Vet Futures survey, suggest 50 per cent of the UK's recent vet school graduates are disappointed with their careers. Looking at the results, a clear divide can be seen in the aspirations of students and graduates.

One of the solutions offered by RCVS president Bradley Viner is "the promotion of non-clinical career pathways."

All very well, but the fact is children will still dream of going to vet school and growing up to work in practice, just like the TV vets they admire. So how do we get from inspired children to disillusioned graduates? Where did it all go wrong?
To read the full article, log in or sign up for free to VetCommunity.com.