Bucking the trend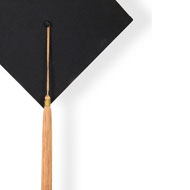 Twitter appeals to outward-looking academics
The media are full of stories proclaiming the demise of Twitter. Young people especially are turning to other social media vehicles, such as Instagram and Pintrest, which better suit their need for 'trendiness' and 'engagement'. Advertisers claim that their money is better spent in that direction too.

There is, however, one group of people for whom Twitter is apparently proving to be invaluable – university and research academics.

According to an article on The Acclaim Blog – entitled '25 Interesting Observations About How Academics Use Twitter' – university professors in many disciplines are increasingly using Twitter to share links to articles and ideas, to reach out to colleagues in other parts of the world, and to reflect on papers presented at conferences.

Well worth a read, the blog comes up with a plethora of interesting facts based upon wide-ranging research. For example, nine out of 10 academics on Twitter use it for their work, and 'academic' tweets are nine times more likely to be retweeted than others.

It comes as no surprise that the largest proportion of academics on Twitter are 'early career' academics, and papers mentioned on Twitter are downloaded more often and cited more frequently than papers that are not.

What is surprising, perhaps, is the observation that 'natural' scientists are more likely to have Twitter accounts than researchers from the 'social' sciences and humanities; although members of the latter group do actually tweet more often. Amongst economics professors, 51.5 per cent of their tweets are related to their discipline, whereas only 16
per cent

of tweets by 'science historians' related to their discipline!

The article cites research into how Twitter is used at conferences – something that is now the norm at major veterinary gatherings – and confirms what one would expect. Conference participants are much more likely to use hashtags than the average Twitter user, their 'conversations' are usually only two tweets long, and eminent speakers in a particular field attract significantly more retweets.

But perhaps the most significant points in support of Twitter usage by academics come screaming out at the end of the piece – it facilitates intergenerational collaboration and connections, it widens the audience and opportunities to network. But, above all, it enables 'near instantaneous' answers to questions.