Free mental health training for student vets and VNs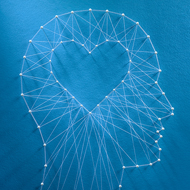 The course will be delivered in partnership with Mental Health First Aid England.

A free mental health training course to help student vets and VNs spot the signs of poor mental health and better support someone who could be struggling has been announced by the RCVS Mind Matters Initiative (MMI).

Taking place in cities across the UK, the sessions are being held in-person and online throughout August, with all sessions fully funded by the MMI.
Students will learn how to identify when someone could be struggling with their mental health, how to support someone dealing with a mental health issue and how to embed a culture of mental wellbeing across their vet school and future workplace.

After completing the course, participants will receive a mental health qualification and a certificate to show they have undergone the training. The upcoming training dates and locations are:

Brighton, The Mercure Seafront – 2 August (online) and 6 August (in-person)
Glasgow, Grand Central Hotel - 9 August (online) and 13 August (in-person)
Cardiff, The Angel Hotel - 24 August (online) and 27 August (in-person)
Leeds, DoubleTree by Hilton Leeds City Centre – 25 August (online) and 27 August (in-person)
Gloucester, Woodrow House (BSAVA office) – Dates TBC

Mind Matters Initiative Manager, Lisa Quigley, said: "Students are key to ensuring the veterinary professions continue to have passionate and dedicated vets and vet nurses joining the workforce. It's vital that we help students to look after their own mental health and teach them how to look out for the wellbeing of their fellow students and future colleagues, and we're pleased to be expanding our current Mental Health First Aid training programme to students.

"We hope that by providing mental health training for students, and equipping them with wellbeing skills before they start work, we will encourage the next generation of veterinary professionals to champion mental wellbeing in the workplaces, which will help to encourage vet teams that are increasingly supportive and welcoming."

BSAVA President, Alison Speakman, said: "BSAVA are delighted to be able to support the RCVS Mind Matters Initiative mental health first aid training courses for students. We are looking forward to holding a course at our Woodrow House headquarters to equip students with the skills to become valuable Mental Health First Aiders within their peer groups and future workplaces."

For more information about the course and to book your place, visit vetmindmatters.org