RSPCA reminds vets of dedicated resources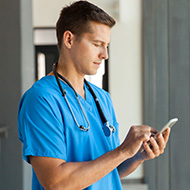 Vets can access specific Vetline to report welfare issues.
The RSPCA has released new advice for veterinary professionals on how to access RSPCA support and information.

With the RSPCA expecting an unprecedented summer of animal welfare work, it is reminding veterinary professionals of the dedicated resources that the charity has set up to support them.

A dedicated Vetline is available for veterinary professionals to call, so that they do not have to wait on the charity's busy cruelty line to report a welfare issue.

Operational between 8am and 8pm, the Vetline can be reached on 0300 123 8022. The Vetline number has previously been staffed until 11pm, but as the charity's working hours have been consolidated to when they are most necessary, the RSPCA is making veterinary professionals aware of the change.

Alongside the Vetline, the RSPCA veterinary team has an email address, veterinary@rspca.org.uk, specifically to support and advise veterinary professionals.

Chief veterinary officer at the RSPCA, Caroline Allen, said: "It is hoped these changes will ensure that we focus our resources to deal with the animals most in need of our help at peak times when more animals need us."

She explained that the charity is continuing to ask the public to take injured stray animals or wildlife to local veterinary practices or wildlife centres in order to receive the urgent care required. Caroline said: "We appreciate this may put extra pressure on already stretched vet teams, but we have to be open about our capacity and that we may not always be best placed to help an animal in urgent need.

"We want to ensure we can focus our resources on the most serious cases of cruelty and neglect where others cannot help. Sadly, we are already seeing an increase in this work.

"We always advise the public to phone ahead, rather than just turning up at a vet practice, and will be reiterating this point which we hope will go some way to helping.

"We remain extremely grateful for the vet profession's help and understanding during this challenging time across the animal welfare and care sector."

Information on what veterinary surgeons should do in cruelty or neglect situations, and how to write a prosecution statement, is available on this dedicated website – the username to access the material is vet.practice@rspca.org.uk and the password is RSPCA1824.

If any veterinary surgeons have trouble accessing the materials, please contact the RSPCA for help.