Generation Pup study shares data on dog neutering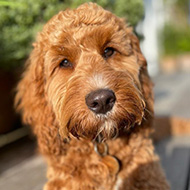 Around 60 per cent of dogs neutered by 15 months.

New data from Dogs Trust's ongoing 'Generation Pup' study revealed that 60 per cent of participating dogs were neutered by 15 months of age.

Generation Pup, a long-running study tracking puppies from under 16 weeks old through to adulthood, is gaining insights into how the early experiences of dogs inform future health and behaviour.

Featuring dogs and their owners from the UK and Republic of Ireland, the study is exploring the factors that relate to whether owners choose to neuter their dog, and what owners' attitudes are to the procedure.

Of the 60 per cent of dogs neutered by 15 months old, the owners most commonly cited the prevention of puppies and reduction of future health risks as their reasoning for doing so.

Upon joining the study when the dogs were under four months old, the owners reported whether they intended to neuter their dog, and those who said they were less likely to neuter their dogs were owners of male dogs, dogs registered with The Kennel Club, dogs intended as working dogs and owners who reported that they were experienced dog owners.

Researchers found that dogs were less likely to be reported as neutered by 15 months of age if these factors applied; the dog was a pure breed, the dog was bred by the owner, they were living with other dogs and if the owner always planned to breed from them.

Director of canine behaviour and research at Dogs Trust, Rachel Casey, explained: "Our findings add knowledge about owner attitudes towards neutering dogs (in the UK/ROI), the age Generation Pup dogs are neutered, and the age female dogs reach sexual maturity.

"Understanding owner reasons for neutering may help veterinarians in their discussions with owners around dog neutering.

"The study found that many owners neutered their dog to reduce the risk of future health problems. Much is still unknown about the impact neutering can have on dog behaviour and a number of health conditions which develop later in life.

"This highlights the important role vets can play in educating owners about the health risks and benefits of both neutering and keeping their dog entire. Bespoke conversations with veterinarians could increase owner understanding and allow them to make a more informed decision about their dog's needs."

The study also revealed that by 15 months of age, 90 per cent of the non-neutered female participants had already had their first oestrus, adding to evidence of when dogs may reach sexual maturity.
Image (C) Dogs Trust