Novel mutation identified in Standardbred horse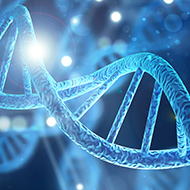 Scientists at UC Davis tracked the origination example.
Scientists at the University of California, Davis (UC Davis) have tracked a genetic variation in a unique foal born in New Zealand with a sabino-like white spotting pattern.

Using genetic analysis. the Veterinary Genetics Laboratory determined that the white pattern in the Standardbred foal is a novel mutation, or de novo. Meaning that the mutation occurred during the foal's development.

Dr Rebecca Bellone, director of the laboratory, explained the significance of the discovery: "Discovering a de novo mutation is always exciting as most of the time as geneticists we are trying to trace the history of genetic variation, not identifying the variation in the generation in which they occur."

Born at Wai Eyre Farm in New Zealand, the Standardbred filly was tested for parentage and then for colour coat testing. Following this, genetic analysis using Ion Torrent S5 amplicon sequencing to discover the novel variant.

The team at UC Davis collaborated with InfogeneNZ and the International Society for Animal Genetics to conduct the research.

Dr Bellone added: "This discovery shows how breeding remains relevant today for helping us to understand the way that mutations occur and their effects on the living world."

The article, published in Animal Genetics, can be accessed via this link. The full text is behind a paywall.