RCVS introduces sustainability project with workshop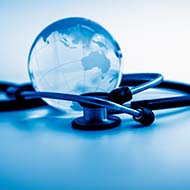 The Practice Standards Scheme workshop was attended by veterinary stakeholders.
The RCVS has marked the beginning of its Practice Standards Scheme (PSS) sustainability project with an introductory workshop, which took place on Monday 18 October 2021.

RCVS Committee members attended the workshop, along with RCVS Senior Team members and Practice Standards Group (PSG) representatives on behalf on the major UK veterinary organisations, practices and practice organisations, including the Major Employer's Group (MEG), Federation of Independent Veterinary Practices (FIVP) and PSS Assessors.

The PSS sustainability project was formed after a recommendation from the RCVS Environment and Sustainability Working Party, which proposed that the most suitable way for the profession to become more sustainable was through the PSS accreditation scheme.

Mandisa Greene, chair of the Practice Standards Group, commented on the workshop: "This week's initial workshop with veterinary stakeholders and project partners was a key milestone in the project's timeline, as we laid out what we want this project to achieve, and discussed with veterinary stakeholders what sustainability within PSS could look like and how we can collaborate with them to help progress this work.

'We will provide regular communications and updates about the development and timelines of the project as it progresses."

A consultancy which specialises in embedding sustainability within clinical practice, Centre for Sustainable Healthcare (CSH), has been appointed by the RCVS to support the scheme, and the PSG, the group responsible for setting and reviewing the scheme's standards, will be working with CSH to help decide new requirements and support accredited practices.

CSH director Rachel Stancliffe, said: "CSH are excited to have been chosen to work with the RCVS on integrating sustainability into veterinary practice.

"We are looking forward to working closely with the veterinary professions to share some of our learning and resources from supporting sustainability in human healthcare for the past 13 years."

Dr Sue Paterson, chair of the Environment and Sustainability Working Party, said: "Developing policies and standards that encourage sustainability across the profession is an incredibly important part of the College's work.

"From our discussions with the profession, we know that many members of the veterinary workforce are keen to implement sustainable measures in their practices, but are unsure what processes to undertake to become more sustainable.

"We hope this project will help veterinary practices to manage their environmental impact in a way that is both manageable but extremely effective."

More information about the PSS can be found here.