Dr Richard Stephenson resigns from RCVS Council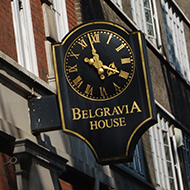 Professor Stephen May will take up the remainder of Richard's term
The RCVS has announced the resignation of RCVS Council member Richard Stephenson.

Dr Stephenson was elected onto Council in 2020, having previously served as an elected member from 2008 to 2016.

In a press release, the RCVS said that Dr Richardson had resigned for personal reasons 'with immediate effect'.

"We thank Richard for his service to the RCVS over the past year and in his previous terms," commented RCVS President Mandisa Greene. "We particularly thank him for his contribution to a number of committees he has served on during both his periods on Council including the Disciplinary, Finance & Resources and Preliminary Investigation Committees. We wish him all the best for the future."

Professor Stephen May will take up the remainder of Richard's term on Council to July 2024, as he received the next largest amount of votes in the 2020 RCVS Council election.