Canine cancer and neurology specialist scoops prestigious award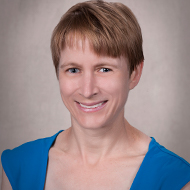 Dr Elizabeth Boudreau named WSAVA Future Leader.
Canine cancer and neurology specialist Dr Elizabeth Boudreau is set to receive the prestigious 2021 WSAVA Future Leader Award.

Dr Boudreau, an assistant of small animal neurology at Text A&M University, will receive the honour in recognition of her contribution to research and her role as an educator.

WSAVA's Future Leader Award acknowledges the work of a veterinary surgeon who has graduated within the last 10 years, has a strong record in community service and plays an active role in counting education.

Professor Jonathan Levine, head of small animal clinical sciences at Texas A&M University, who nominated Dr Boudreau, said: "Dr Boudreau is one of the most promising early-stage clinician-scientists working to define canine glioma. She is also an outstanding clinician and educator. Her accomplishments, considering her career stage, are stellar."

Dr Boudreau's work focusses on the biology of canine brain tumours and, more specifically, how genetic and immunological features connect with therapeutics.

She is currently conducting trials with the MD Anderson Cancer Center, examining immunotherapies for glioma in dogs with naturally occurring disease. Her aim is to speed-up effective therapeutics to canine and human patients, which are commercially and biologically viable.

Alongside her research, Dr Boudreau has also received awards for her teaching. She leads the American College of Veterinary Internal Medicine (ACVIM) neurology residency training program at Texas A&M University and has been invited by ACVIM to present on teaching methodologies.