RCVS vet renewal fees may be paid in instalments this year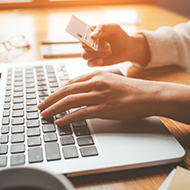 College allows split payments in response to ongoing pandemic.

The Royal College of Veterinary Surgeons (RCVS) has announced that it is allowing UK-practising veterinary surgeons to pay their annual renewal fee in instalments again this year, in response to the ongoing pandemic.
The annual renewal fee is required in order for veterinary surgeons to remain on the Register. Those wishing to make the full payment should do so on or before 30 April 2021, but this year the RCVS is also allowing veterinary surgeons to pay the fee in three instalments.
UK-practising veterinary surgeons who wish to pay using this method should make the first payment on or before 30 April, the second payment should then be made on or before 30 September, and the third on or before 31 December.
Any veterinary surgeons who do not pay either the full fee or the first instalment on or before 31 May 2021 will be removed from the Register. They will then need to pay an additional restoration fee as well as the registration fees if they want to be restored.
Professor Susan Dawson, RCVS treasurer, said: "Due to the ongoing disruption to the profession because of the lockdown, we are glad to say that RCVS Council has again approved the ability for members of the profession to pay their fee in instalments and therefore spread the cost during this already difficult year.
"We would like to remind members of the profession that the option to pay in instalments is only available to UK-practising veterinary surgeons. For any UK-practising veterinary surgeons who have a Direct Debit set up but who wish to pay by instalments, please make sure to cancel your Direct Debit as soon as possible."
Anyone with any questions regarding completing the annual renewal, or concerns about paying the fee, should contact the Registration Department on registration@rcvs.org.uk