RVC's HR Excellence in Research Award renewed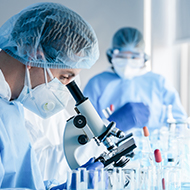 College retains Award for eighth year running

The Royal Veterinary College (RVC) has announced that it's HR Excellence in Research Award has once again been renewed following it's eight-year external review.
This award shows the College's commitment to supporting the careers of researchers. It has also successfully implemented the Concordat to Support the Career Development of Researchers – an agreement which aims to improve the employment and support for researchers and research careers in UK higher education.
The RVC submitted a report to Vitae – the awarding body – providing an internal gap analysis of how it's existing policies and practices reflect those outlined in the Concordat. The College also presented it's action plan outlining it's plans or the future.
Vice principal of Research and Innovation at the RVC Professor Jonathan Elliott credited the College's success to it's close collaboration with the Research Association when developing it's long-term strategies and objectives.
He said: "Researchers form a fundamental part of the RVC and I am gratified that our hard work and commitment to their career development has again been recognised by Vitae with the HR Excellence in Research Award.
"We pride ourselves as being an internationally competitive research-led institution and I am confident that the successful integration of the Concordat's principles will help us to continue to attract and retain some of the most innovative and talented researchers in veterinary and biological science."