Defra publishes new general licences for the control of wild birds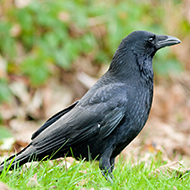 New licences come into force on 1 January 2021

Defra has published three new general licences for the control of wild birds, following the completion of the department's review and user survey into general licencing.
The new general licences – GL40,GL41 and GL42 – will come into force on January 1 2021. Replacing licences GL34, GL35 and GL36. Publication of the new licences will help user groups to become familiar with them before this date.
The use of these licences will help prevent serious damage to crops and livestock, as well as aiding wildlife conservation and protecting public health and safety.
The following changes have been made following Defra's review:
All licences include clearer definitions of the birds that can be controlled for certain purposes. For example, jackdaws and rooks will no longer be able to be controlled for conservation purposes.

It is now a licence condition that users must comply with the requirements of GL33 to ensure the welfare of trapped birds, in line with agreed standards.

Improvements to the usability and readability of the licences.
As before, the new general licences be available for use on and around protected sites, provided that the user adheres to any conditions that apply to that site and has the permission of Natural England if necessary.
Environment secretary George Eustice said: "We have undertaken an extensive process to review the scientific evidence as well as over 4,000 responses to our general licence user survey, to help ensure we have a long-term licensing system which balances the needs of users and our wildlife.
"We have taken on feedback to help ensure these new licences are fit for purpose, and will continue to work with stakeholders to ensure our licensing process is robust for wildlife and workable for users going forward."
For further details, please visit the UK government website.