MSD Animal Health announces new distribution model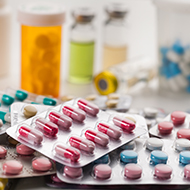 The change will see MSD invoice its customers directly.
MSD Animal Health has announced that it is changing the way it distributes its products in the United Kingdom, opting for more direct customer engagement.

Up to now, MSD's animal medicines have been supplied to customers through a wholesaler network. Under the new model, MSD will collaborate with MWI Animal Health and National Veterinary Services Limited (NVS) to provide ordering and distributions services for its ruminant and companion animal products.

The change, which comes into force on 1 January 2021, will see MSD Animal Health invoice its customers directly. Pig products will join Aquaculture and Poultry products to be supplied directly to customers by MSD Animal Health.

In a press release, MSD said the move is being made to 'enhance the customer experience and more quickly adapt to changes in the market to better serve customers'.